Sales & Marketing Operations for Early-Stage Growth
Iceberg is a revenue operations agency specializing in go-to-market operations for founder-led through Series B companies.
Get our
entire team of experts

for less than the cost of one hire so you can:
Optimize systems while leaders like you focus on driving new business

Achieve clean, efficient operations by automating manual work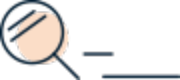 Track board-friendly sales & marketing metrics in custom dashboards
Implement new tools using best practices

Relieve VPs from firefighting
All with a flexible month-to-month contract
Goodbye,

build-as-you-fly.


Hello,

scalable RevOps solutions.
CRM Implementation & Optimization
Create a single source of truth for your go-to-market teams.
Choose the best-fit platform for your organization
Integrate your CRM with other sales and marketing tools for a world-class customer experience
Set up the right rules so data stays clean as your team grows
"Iceberg set up the right rules, the right definitions, and the right automation [in Salesforce] so we can safeguard ourselves and keep our data clean."
Vice President of Business Development
"When our SDR comes in and she has a queue of 10 leads, she's now informed on which ones to hit first because we know which sources produce the strongest leads."
Sales & Marketing Processes
Define and implement go-to-market processes with experts who've done it before.
Implement a new sales motion from the ground up
Choose the best-fit platform for your organization

Automate lead routing
Maximize seller efficiency by eliminating manual work
Build safeguards so data stays clean as headcount increases

See which marketing initiatives actually work
Pipeline Visibility & Forecasting
Replace ad hoc reports with reliable data.
Predict quarterly performance using today's numbers
Gain complete visibility into where deals stand right now
Display metrics by role
"The visibility into the whole pipeline from raw lead to closed won/lost in Salesforce has been amazing. Seeing the whole of the pipeline makes forecasting that much better."
EVP of Sales & Customer Success
Optimizing the systems you already use
What makes
early-stage

operations so special?
Startups have the biggest gaps in operational skills coupled with smaller budgets. They need to know what they should do—and someone on hand to do the work.
This strategist/doer skillset is hard to find in one person. Plus, they're almost always too expensive to hire in-house.
Iceberg gives early-stage companies access to full-funnel expertise and administrative support until they're ready to hire in-house.
ICEBERG IS YOUR BRIDGE TO IN-HOUSE OPERATIONS
Hop on a call, decide if we're a fit, set priorities, and get started.
We'll assign a DRI—directly responsible individual—who owns the success of the engagement and serves as your single point of contact.
We split work into two buckets: strategic ops roadmapping & urgent projects. Our team will hit the ground running on both right away. (The advantage of working with a team—we divide and conquer.)
Iceberg will provide ongoing support as long as you need.
PSST... UNLIKE OTHER AGENCIES ...
The team you meet during Iceberg's sales process is the same team you'll work with throughout the entire engagement. No talent bait and switch here.
This guide helps sales & marketing leaders find the perfect match for your organization.
What's the only thing better than PLG? Layering a sales team on top to close bigger deals. Learn how to do it here.
What challenges are you facing today? Get a free strategy session with Iceberg's founder Taft Love. (It's like phone-a-friend.)
How many VP of Sales does it take to implement Salesforce?
One to pour the whiskey, and the other to call Iceberg.
Boost sales and marketing productivity by outsourcing systems strategy & implementation to Iceberg's early-stage experts.