Make your tech stack work like you have

a full RevOps team—even when you don't
Iceberg is a RevOps agency that takes early-stage companies from barely getting by to systems and processes that fuel revenue growth.
The anti-agency RevOps agency for B2B
Companies scaling smarter with Iceberg
You're growing fast, and you have tricky ops problems that need to be fixed

right now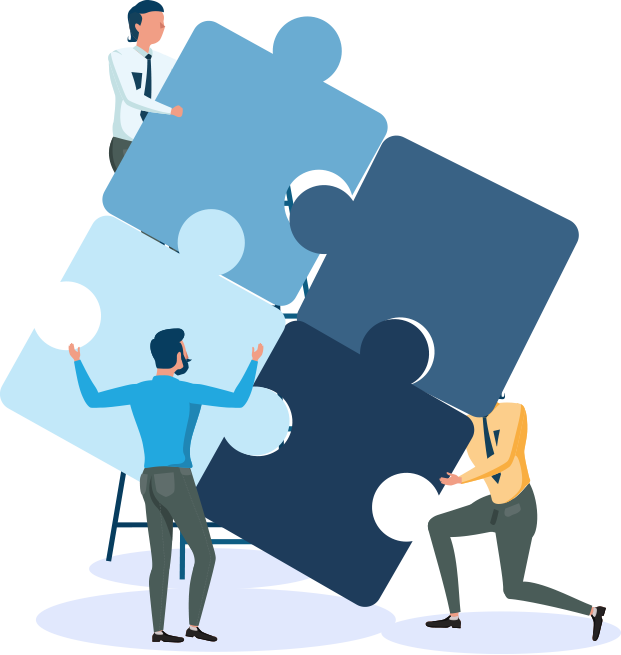 ....'What's happening
to our leads?'
Are you losing track of leads and hunting down your sales team for regular updates? Iceberg builds automated solutions that show if and when sales responds to leads, schedules meetings (plus outcomes), and how long it takes for leads to become opportunities.
….'Which marketing strategies
actually grow our pipeline?'
Imagine if you could map marketing spend to pipeline growth in a single dashboard and know which lead sources convert at a historically higher rate. Iceberg's marketing attribution framework delivers first-class visibility into your marketing funnel so you can spend marketing dollars where they count.
….'How am I supposed to
make decisions with this data?'
Duplicate records. Frankensteining data from multiple sources. Watching your pipeline grow or shrink with no clear reason. The most skilled Salesforce administrator struggles to build a trustworthy report if the underlying systems and processes are broken. Fortunately, under-the-surface work is Iceberg's specialty. Get the sales metrics and forecasts you need for line-of-sight into closed/won deals and upcoming renewals.
….'Our systems are a mess.
What should we fix first?'
If it feels like everything's on fire and you don't know where to start, Iceberg can create an action plan. We'll help you implement the right CRM or build better workflows in your existing tech stack.
is this all we do?
no way
We hear these challenges a lot, but we're tool-agnostic, full-funnel specialists with the skills and expertise to solve the most complex operations challenges.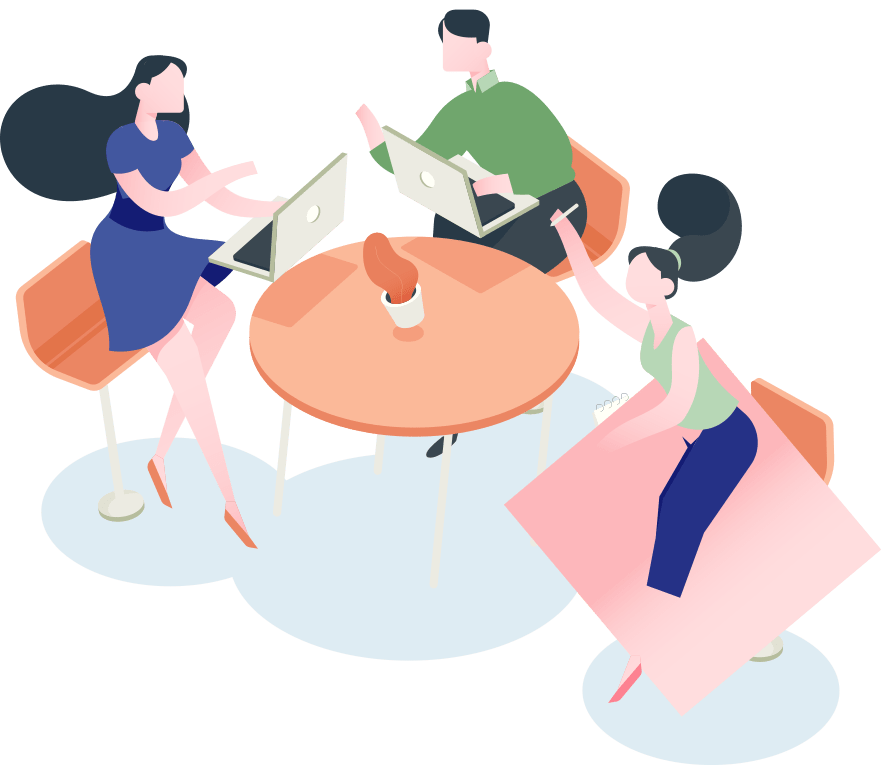 Revenue operations (aka RevOps) combines business strategy with hands-on technical support to reconnect sales and marketing so all your operations share the same goal:

driving more revenue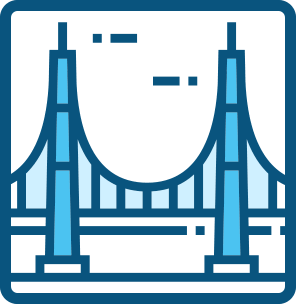 Iceberg is your bridge
to a qualified, in-house RevOps team
Get the strategy and technical expertise early-stage companies need to build scalable operations.​
Pipeline visibility + predictability
Track leads and conversions, know how long deals take, share data across teams, and manage your teams with an accurate view of your pipeline. Full-funnel visibility is the trademark of healthy revenue operations.
Reports built on
data you trust

Get accurate reports in a fraction of the time.
Custom playbooks
for the future

Iceberg provides playbooks for the systems we build so your team has the confidence to operate independently.
Future-focused firefighter

Tackle hot fires with cool heads so your revenue operations get fixed and support long-term business goals.

Iceberg delivers on requests but also anticipates challenges and provides expert recommendations that protect your organization from future downfall.
We work with the
tools you use
Flexible RevOps

for early-stage success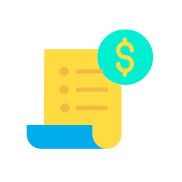 Month-to-month, flat rate pricing​
Rigid contracts don't work for early-stage companies. You need thoughtful, responsive services that focus on finding root issues first.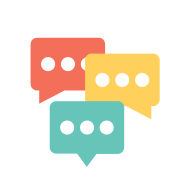 Work with Iceberg's own operations specialists instead of hidden offshore resources.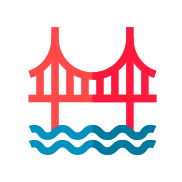 We build the plans and do the work. ​
With Iceberg, TaskRay simultaneously
repaired its RevOps

and made strategic hires during a critical growth period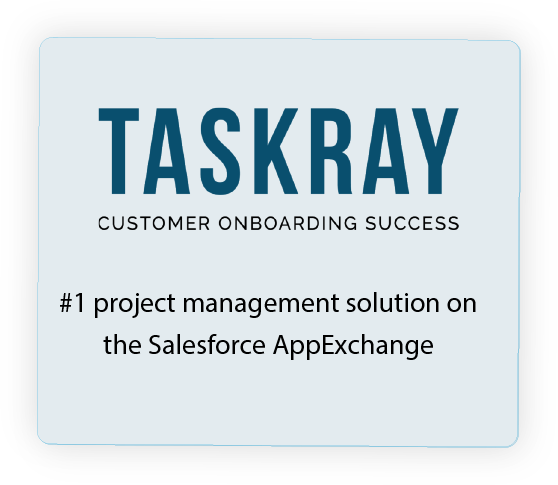 We modernized our own operations and were still able to hire for strategic positions in user design and customer support. Plus, I had more time to focus on active deals and alliances activity, which is a substantial portion of our revenue."
But first, a casual conversation
Tell us about the current state of your organization's go-to-market operations. We'll listen and give you a feel for how we can help you reach your goals.
If everyone feels good, we'll discuss next steps.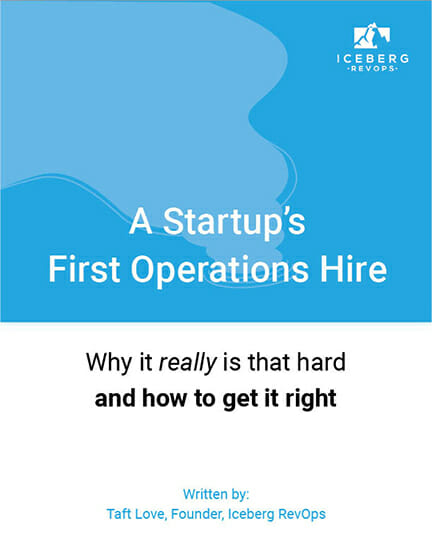 Thinking about hiring in-house?
Get this surefire-hire playbook from Taft Love, Iceberg's founder and former operations leader at several successful startups.
The power of working with an agency early on is it gives organizations access to a team of experts with diverse skills. You can fix a lot of headaches in a short period of time. (Usually for a lot less dough, too.)
But when companies
are
ready to hire in-house for operations, what should you look for? What combination of skills will make the biggest impact? How can you make a smart hire today and support a long-term hiring strategy?
This white paper steps through the top three (3) task categories for a first operations hire, real-life lessons from Taft, recommended interview questions, and the exact evaluation matrix Iceberg uses to hire for its own team.