Salesforce CPQ Consulting & Implementation:
complex sales quotes made easy
Empower your sales team to deliver accurate quotes faster so they can get on with selling.
Find out if we're a good fit for you
B2B Companies Who Trust Iceberg
Are You Missing Opportunities To Close, Retain, And Upsell?
Rifling through outdated pricing catalogs, chasing approvals, losing track of discounts, and inaccuracies in contracts and invoices…
It's not surprising that those deals are slipping through the cracks as your Sales team scrambles to successfully close.
Deals that could have been won thanks to strategic CPQ implementation that cuts the fat from your quote-to-cash process and helps your Sales team to: 
Close deals faster by cutting time spent on non-selling activities like data entry, writing proposals, and getting approvals

Increase average deal size by tailoring products, upsells, and cross sells to the individual needs of the client 

Retain more customers by effortlessly adding amendments to contracts and making renewals as simple as possible

Forecast more accurately now that they're able to better measure product performance and win rates by product, discount, or bundle
Iceberg RevOps: Your Strategic Salesforce Partner
You need a Salesforce partner who moves as quickly as you do. A team that meets with your key stakeholders every week and keeps you in the loop with reliable, open communication. A team who can make progress in days, not weeks or months.

What you don't need is an agency who:
We Build CPQ Solutions Tailored To Your Business Goals and Current Infrastructure
But we don't just set up and implement Salesforce CPQ.
We make sure you get the most out of it with valuable insights from the transaction data to consistently improve your sales performance
Easily handle complex quoting options like bundles, volume pricing, and special discounts
Help sales reps choose the right products for your customers with targeted questions
Automate recurring payments and make sure Finance has the accurate information they need
Branded proposals and contracts that integrate seamlessly with your e-signature software
Model different pricing structures for complex quotes
Seamless integrations with quotes, opportunities, accounts, and products to keep data clean
All the data and insights you need to improve forecasting and your sales performance
Easily add upsells, swaps, add-ons, and upgrades to improve customer LTV
Speed up your sales cycle by automating cross-functional approval
Don't see what you need here? 
Reach out to us anyway because we can usually help, and if not, we can point you in the right direction.
Iceberg RevOps

vs Other RevOps Agencies
You're In Good Hands - Meet The Iceberg Team
We have a fully in-house team who keep in touch with your key stakeholders via weekly stand-ups, Slack, and Asana.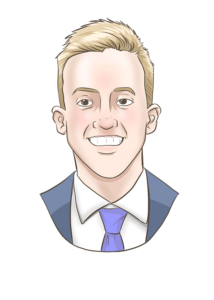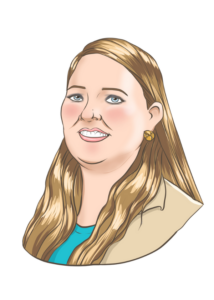 Marketing Operations Manager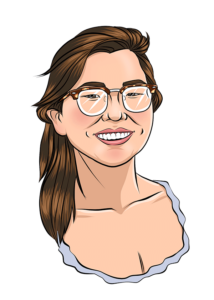 We Make Sure All Your Tech Stack Integrates Seamlessly To Produce The Most Reliable Data
Your tech stack is an ecosystem and data needs to flow between each tool to avoid broken automations and unreliable data. That's why we're tool agnostic and work with a wide range of software.
What Your Next 3 Months Look Like
\We'll kick off your project with a 3-month deep dive into building out a roadmap for your CPQ project.
For long-term engagements not bound by specific projects, our team will continue with regular weekly or monthly sprints to tackle your needs.
The Most

Frequent Questions

New Clients Ask Us
Ready To Quote Faster And Cut The Fat From Your Sales Process?
A leaner, more efficient sales process is waiting. 
Get started with Salesforce CPQ today by reaching out to David, our Head of Sales.