Salesforce Implementation & Administration Services:
we're the company a former VP of Salesforce hired
We modernize your B2B company's sales operations in Salesforce. Let's fix your broken dashboards, unreliable data, and give you transparency into every step of your customer's journey.
Find out if we're a good fit for you
B2B Companies Who Trust Iceberg
Have you Outgrown Your Current Sales Processes?
Many growing companies come to us with a similar problem: they've outgrown their current operations and are now drowning in manual tasks and unreliable data that cause bottlenecks in their entire revenue operations. 
Pipeline management on spreadsheets and managing leads manually might have worked when you were smaller, but now it's getting harder as your deal volume continues to grow. 
Maybe you've implemented Salesforce, but you've wound up swamped in individual contributor tasks like fixing broken dashboards instead of steering your sales team's strategy. 
And, like most of our clients, you might have thought that hiring that first Salesforce admin would have solved all your problems.
Until you went through another 2 or 3 admins and were still in the same position as before: 
Unable to accurately forecast

Having to rifle through 4 or 5 reports just to get the 1 insight you actually need 

Embarrassing board meetings and being asked if you actually understand your own numbers

Your SDRs relying on their gut feeling about which leads to reach out to

Unable to explain wild variations in your pipeline 
We can help.
Iceberg RevOps: Your Strategic Salesforce Partner
You need a Salesforce partner who moves as quickly as you do. A team that meets with your key stakeholders every week and keeps you in the loop with reliable, open communication. A team who can make progress in days, not weeks or months.

What you don't need is an agency who:
We believe that any RevOps partner you hire should feel like an extension of your own team. Which is exactly what you get with Iceberg and our in-house staff model.
We Take Care of Everything in Your Salesforce Setup
Reporting and Forecasting
Get the sales metrics and forecasts you need for line-of-sight into closed/won deals and upcoming renewals.
Business Intelligence/Data Engineering
All the information you need to drive strategic decisions, available at your fingertips.
Lead Tracking and Scoring
Make sure SDRs maximize their efficiency by following-up with leads most likely to convert.
Slash time wasted going back and forth on configurations and quotes with CPQ. implementation
"We had to solve two problems. One was Salesforce administration. And, as a first-time sales leader, I also valued a second set of eyes from a strategy perspective. I was looking for a combination of Salesforce expertise and related systems, plus strategy and thoughtful business requirements. We modernized our own operations and were still able to hire for strategic positions in user design and customer support. Plus, I had more time to focus on active deals and alliances activity, which is a substantial portion of our revenue."
Iceberg RevOps

vs Other RevOps Agencies
"I ultimately decided to go with Iceberg because there's a hunger inside of them that matched who we are. They have that smart, hungry, and humble mindset. It came across in a way that relates to our ethos. They set up the right rules, the right definitions, and the right automation so we can safeguard ourselves and keep our data clean."
We have a fully in-house team who keeps in touch with your key stakeholders via weekly stand-ups, Slack, and Asana.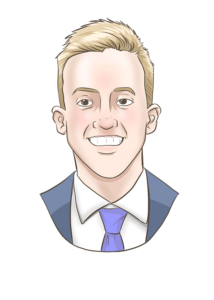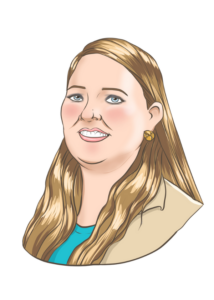 Marketing Operations Manager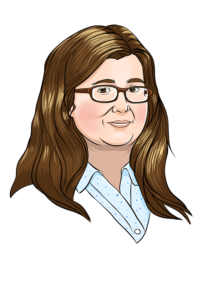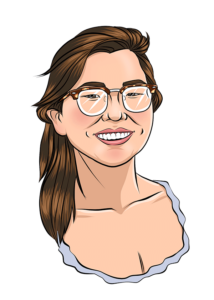 Featured Success Stories from our Clients
We walk the talk - see how we've helped our clients.
How Iceberg Helped a Former VP of Salesforce Bring his Pipeline into Focus
"Iceberg's given us a lot without having to deploy a massive amount of resources. They're saving us money on headcount now. We don't have a sales operations person, and we don't have an IT person dedicated to Salesforce. Those are two headcounts right there that we haven't needed to hire because Iceberg's in place."
How Iceberg Transformed TaskRay's Inbound Sales Funnel with Accurate Lead Status and Meeting Tracking
"One of the biggest wins for me has been the clarity provided in first meetings completed as a key metric for capacity. That's the process as well as the technology that Iceberg created for us. Now we understand exactly how many first meetings an AE can handle in a given month."
What Your Next 3 Months Look Like
We'll kick off your project with a 3-month deep dive into your core business goals.
For long-term engagements not bound by specific projects, our team will continue with regular weekly or monthly sprints to tackle your needs.
We Believe Any RevOps Agency Should Support all the Tech in Your Funnel
We would be doing you a huge disservice if we only focused on Salesforce. Your tech stack is an ecosystem and ignoring half of it leads to broken automations and leaks in your funnel. That's why we're tool agnostic and work with a wide range of other software.
The Most

Frequent Questions

New Clients Ask Us
We understand the anxiety and stress unreliable data and broken systems causes.
It's time to fix it.
Get started today by reaching out to David, our Head of Sales.