Lead Scoring Services:
make sure Sales know exactly which leads to prioritize
Let's relieve your Sales team of having to sift through an avalanche of leads with no guidance by implementing robust lead scoring.
Find out if lead scoring is right for you
B2B Companies Who Trust Iceberg
Is Your Sales Team Struggling to Answer Every Lead That Comes Across Their Plate?
We're going to be honest here: most companies probably don't need lead scoring and it's not our job to sell you something you don't need. 
So, let's do a quick check to see if lead scoring is right for you.
If your sales team can follow-up quickly with all the leads they get then it's safe to say that lead scoring would be a needless drain on your budget and resources. 
But if your Sales team is struggling to respond to leads, and especially if only a handful of them are actually qualified, then lead scoring is probably the right move for you. 
But implementing lead scoring can be a huge challenge for growing companies: 
If Marketing and Sales have different interpretations of a qualified lead, how do you gain consensus? 

Should lead scoring be determined via statistical modeling with a vendor or in your Marketing Automation Platform based on human assumption? 

Lead scoring is iterative so how will you implement feedback and changes to your lead scoring as you get more data and evolve? 
Our job is to help you answer these questions by providing the strategy, consulting, and technical implementations so you get the most from your investment in lead scoring.
How We Set You Up for Success with Lead Scoring
Whether you do lead scoring on Marketo, HubSpot, Salesforce, or somewhere else, we set up and integrate your lead scoring system with your CRM and make sure quality leads aren't slipping through the cracks.
Avoid generating technical debt by simplfying
Build, test, and revise your lead scoring until we achieve the most reliable solution
Bring together Marketing and Sales to gain consensus
Behavioral attributes to your ICA's customer journey
With your current techstack to make sure all your data is reliable
We combine data and processes to get the information decision-makers need when they need it
We believe that any RevOps partner you hire should feel like an extension of your own in-house team. (Which is exactly what you get with Iceberg and our staff model).
Iceberg RevOps

vs Other RevOps Agencies
"I spent my time downloading CRM data into spreadsheets, appending with detail, and creating an accurate picture of the pipeline. It was a painful, time-consuming process. We wanted somebody smaller and agile, and Iceberg certainly fit that bill. My ability to report to our board and investors is now better than it ever was."
We have a fully in-house team who keeps in touch with your key stakeholders via weekly stand-ups, Slack, and Asana.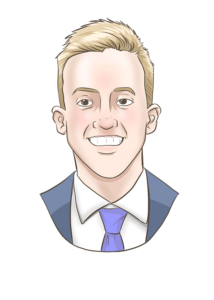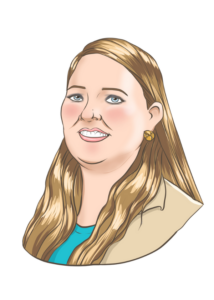 Marketing Operations Manager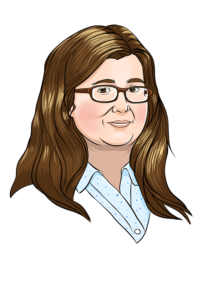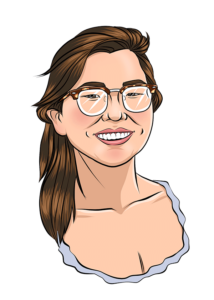 Featured Success Stories From Our Clients
How Iceberg transformed TaskRay's inbound sales funnel with accurate lead status and meeting tracking.
"We struggled with reporting on the first meaningful meetings with prospects. We had a good feel for how many MQLs we were getting, the conversion percentage on opportunities, and our close rate. But in between the MQL step and opportunity creation, we needed our AEs to get on the phone with people who have a problem that we could potentially solve."
How Iceberg helped Patriot Software implement Salesforce and automate its sales process for the first time
"Iceberg set up the right rules, the right definitions, and the right automation so we can safeguard ourselves
and keep our data clean."
We Make Sure All Your Tech Stack Integrates Seamlessly To Produce The Most Reliable Data
Your tech stack is an ecosystem and data needs to flow between each tool to avoid broken automations and unreliable data. That's why we're tool agnostic and work with a wide range of software.
Here's What Your Next 3 Months
Look Like
We'll kick off your project with a 3-month deep dive into building out a roadmap for your lead scoring strategy and implementing it.
For long-term engagements not bound by specific projects, our team will continue with regular weekly or monthly sprints to tackle your needs.
The Most

Frequent Questions

New Clients Ask Us
Ready To Relieve Your Overwhelmed Sales Team?
Get started today by booking a call with David, our Head of Sales.
Find out if lead scoring is the right move for you